If you missed it LIVE… Click here to listen or download this show!
First up is Virginia Dare winemaker Sandy Walhiem
March was Women's History Month and a great opportunity to celebrate all of the women that have helped define American history like Virginia Dare, the first English child born in the New World to colonists in 1587. Legend has it that Virginia Dare lived among the Native Americans and grew into a beautiful young woman trapped in the middle of a fatal love triangle. On the very spot where she died, a grapevine sprouted with its fruit stained red. According to the legend, this is how the white wine of America became red wine. The grapevine is widely believed to be the 400-year old Mother Vine, reportedly the oldest cultivated grapevine in North America which still exists today — a clipping of which will soon be planted in Virginia Dare Winery's Sonoma County estate vineyard.
Virginia Dare Winery located in Sonoma County celebrates the genesis of American winemaking. Francis Coppola's goal, as told in a TODAY show interview last September, is to revive the wine brand so that it isn't lost to future generations. For more information, please visit www.VirginiaDareWinery.com.
Virginia Dare Winery, American wines since 1835, pays tribute to America's winegrowing heritage. The existence of the 400-year-old scuppernong "Mother Vine" growing on Roanoke Island, North Carolina is intertwined with the story of one of the first English settlements in the New World, which later mysteriously disappeared without a trace, leaving nothing but a spellbinding story of mythical and mysterious characters – each of which grace the labels of our wines. Crafted with grapes from the finest viticulture regions in California, our wines are rich with characteristics befitting an American legend: Pure. Natural. Distinctive.
About Winemaker Sandy Walhiem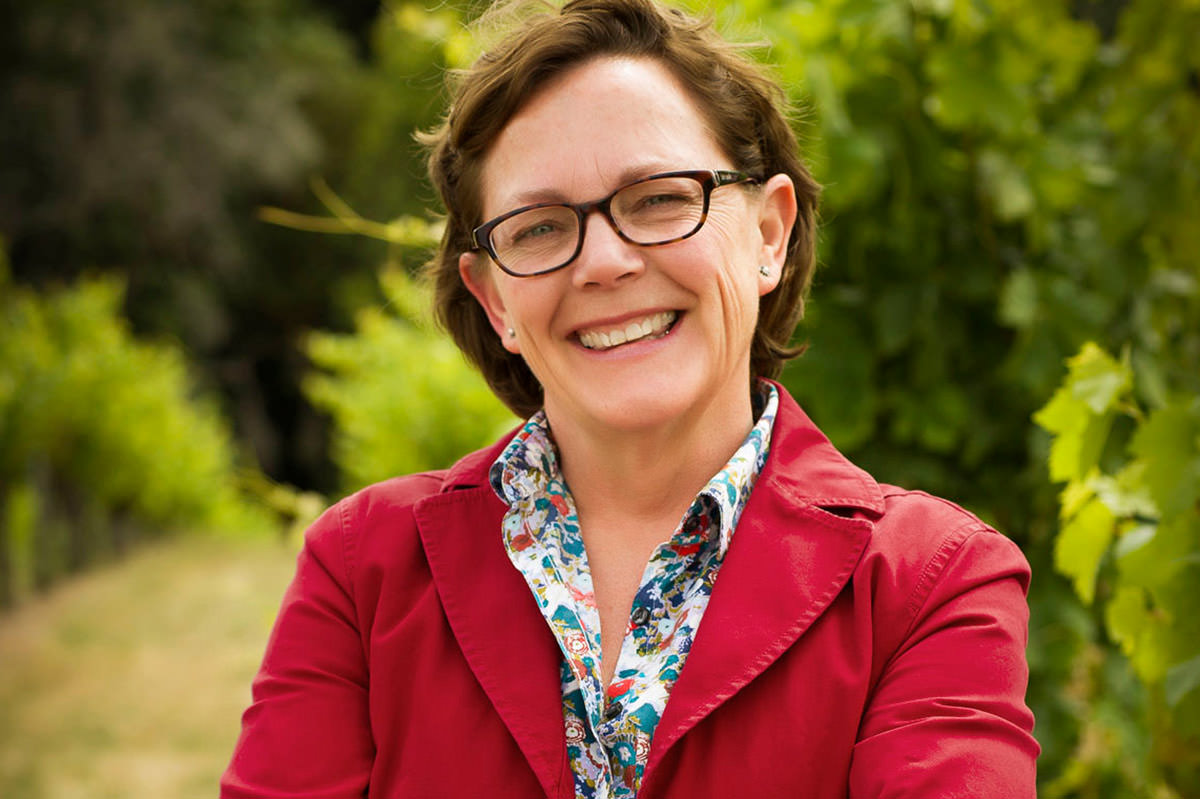 In 2006, Walheim was hired as an associate winemaker for Francis Ford Coppola Winery. Under her direction, she and her team are responsible for all Sonoma County wines that the winey produces. As she puts it, "a lot of winemaking is problem solving of some sort, which can be really fun, like working a puzzle." She thrives on the challenges that each vintage, varietal and appellation present — and looks forward to the tremendously gratifying aspect of bringing each wine to its finest quality potential.
A veteran in the California winemaking scene, In addition to making Virginia Dare wines, Sandy oversees the Sonoma County wine program for Francis Ford Coppola Winery. Under her guidance, she and her team skillfully craft the Francis Coppola Reserve wines
(single vineyard designates), Director's Cut (Sonoma County sub-appellation), Director's
(Sonoma County appellation) and Archimedes (the winery's flagship wine).
Good Life Guy's Wine of the Week:
2014 Russian River Valley Chardonnay
Aged the classic way for 12 months in French oak, this wine delivers both intensity and density, expressing superlative American craftsmanship. A luxurious, creamy texture supports tropical aromas of orange blossom, red grapefruit, Asian pear, and pineapple. Rounding out the profile are underlying flavors of toasty bread balanced with French oak.
2014 Russian River Valley Pinot Noir
This wine boasts a round, oaky structure and elegant tannins that linger on the palate. Exotic notes of sandalwood lay the foundation for soft tones of red and black cherry, red plum, and blueberry, expressing a hint of floral violet that culminates in a concentrated, roasted finish.
In the second half I'll be talking to Mike Odierna District Manager, Boston Beer Company.  Mike is the Celebrity Guest at the midwest Beerfest dinner at DoubleTree by Hilton Wichita Airport.  All three dinners are $55 and at various locations.  To see the menus visit the www.midwestbeerfest.com  You must have confirmed reservations for
the dinners.  Call 316 682-5502 to reserve your seats at one of these FUN and tasty beer dinners.