Wine Appreciation Classes at Wichita State University with Good Life Guy
2017 – Two great classes this Fall:
Wine Appreciation Basic Intro Class – 4 consecutive Mondays (Sept 11/18/25 & Oct 2) 7:00-9:00pm
Robert Mondavi was fond of saying, "Wine has been with us since the beginning of civilization. It is the temperate, civilized, sacred and romantic mealtime beverage."
Learn to be a part of that philosophy with this casual overview for the novice or experienced enthusiast.  Attendees will learn the basics of taste, how to recognize and describe varietal characteristics, and to identify personal likes and dislikes.  You will learn about different growing regions, viticultural practices and winemaker technique that impact production. Each class will consist of a brief introductory lecture followed by a tasting of at least six different wines.  Energetic classroom participation through discussion is encouraged.  Emphasis is on wine enjoyment without snobbery!
Instructor: Guy Bower, Level-1 Sommelier, Host of The Good Life on KNSS, Founding Chairman Wichita AIWF
Fee: $106 per person
Location: Hughes Metropolitan Complex, 29th St. at Oliver
Luxury Wines Worth the Money!
This two session class is worth the money and so are the wines being poured.  WSU wine educator and Sommelier Guy Bower will present seven wines each night that while a little pricey, offer great quality and wine drinking pleasure for that special occasion or any day. You learn about each wine's special growing region or vineyard, production method and pedigree and what makes an expensive wine so special.
Monday October 22, 7-8:30 p.m.  Prestige White Wine
Wines that will surprise and please you with their depth of flavor, finesse and quality.  From rich and creamy to aromatic old world blends and crisp palate-cleansing varieties, you'll taste some of the best wines available.
Monday October 30, 7-8:30 p.m. Opulent Red Wine
Wines from top growing regions around the world with the best grapes, vineyard practices and winemaker care will enhance your high-end wine knowledge and spoil your taste buds.
Only $75 for both classes!  Or $45 for a single class
Location: Hughes Metropolitan Complex, 29th St. at Oliver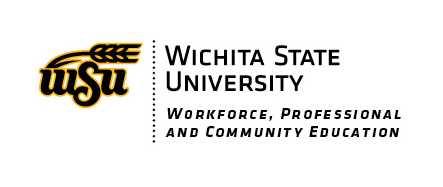 WSU instructor BIO
 – 
Register NOW
or call 316 978-6493