Wine Appreciation Classes at Wichita State University with Good Life Guy
2017 – Two all new classes this winter:
Varietal Comparison Class February 2017   (Jan30-Feb20 – 4 consecutive Mondays)
This class will offer attendees the opportunity to learn about specific grape varieties and taste an array of wines produced from that grape.   Each class will begin with a 30-40 minute  overview of the specific grape variety, its origin, history and evolution to modern day examples.   Then a tasting of representative wines from various growing areas, different winemakers and styles.
January 30 – Cabernet Sauvignon
February 6 – Zinfandel
February 13 – Syrah
February 20 – Blended Reds
Instructor: Guy Bower, Level-1 Sommelier, Host of The Good Life on KNSS, Founding Chairman Wichita AIWF
Fee: $130 per person
Location: Hughes Metropolitan Complex, 29th St. at Oliver
International Wines – March 2017  (March 20 – 27 – April 3 – 10, 4 consecutive Mondays)
This class will provide an 30-40 minute overview of a wine producing regions  of a specific International country.  Each class will feature a different country with a general overview of wine production, then a focused study of a specific region of that country and the wines produced.  You will learn the growing conditions, climate effects, and winemaker technique that produce some of the finest wines.  A tasting of 6-7 wines from the evenings featured country will follow with an in-depth discussion of style, flavors, and winemaker technique that influenced each wines character.
March 20 – Spain with focus on Rioja
March 27 – Chile with focus on Valle del Maipo
April  3 – Argentina with focus on Mendoza
April 10 – New Zealand with focus on The South Island
Instructor: Guy Bower, Level-1 Sommelier, Host of The Good Life on KNSS, Founding Chairman Wichita AIWF
Fee: $130 per person
Location: Hughes Metropolitan Complex, 29th St. at Oliver
Click here to register for Food & Wine Pairing with Good Life Guy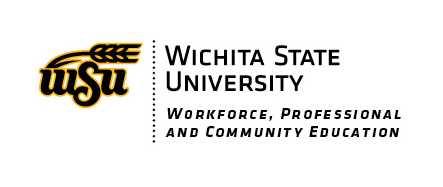 WSU instructor BIO
 – 
Register NOW
or call 316 978-6493