My guest today is Warren Bobrow with his latest book "Whiskey Cocktails – Rediscovered Classics and Contemporary Craft Drinks Using the World's Most Popular Spirit."
Grab your bow tie and a rocks glass, because we're talking all about one of the most classic – and classy – spirits. Whether you like bourbon, scotch or rye, whiskey's diverse and complex taste will be your new go-to drink for parties, gatherings, or evenings in your study with a roaring fire. Whiskey can be an intimidating drink to the uninitiated. Most folks may not be able to drink it straight. We've got you covered. The Cocktail Whisperer, Warren Bobrow, author of Apothecary Cocktails (Fair Winds Press) incorporates some of the best whiskeys into hand-crafted cocktails that bring out the subtle notes and flavors of any good bourbon or scotch. Whiskey Cocktails features 75 traditional, newly-created, and original recipes for whiskey-based cocktails. This wonderfully crafted book also features drink recipes from noted whiskey experts and bartenders.  Order your copy NOW!
Warren Bobrow, author of Apothecary Cocktails and Whiskey Cocktails, and over three hundred articles on food, wine, and cocktail mixology, is hugely knowledgeable in the world of cocktails. In addition to his popular blog, The Cocktail Whisperer, he writes for the Williams-Sonoma blog, Foodista.com, Voda magazine, Saveur, Serious Eats, The Beverage Journal and Beverage News and Edible New Jersey. Warren has taught social media and food writing at the New School in NY as well as the Institute for Culinary Education. He is a Ministry of Rum judge and was the only journalist from the USA asked to participate in Fete de la Gastronomie 2012 in Paris. www.cocktailwhisperer.com
Good Life Guy's Wine of the Week:
2010 North Star Columbia Valley Merlot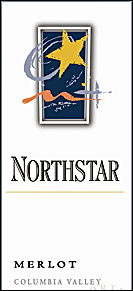 The 2010 Merlot Columbia Valley gives up a fabulous perfume of ripe black fruits, plum, asphalt, licorice, tar and assorted meatiness to go with a full-bodied, seamless and elegant feel on the palate. A blend of 70% Merlot, 18% Cabernet Sauvignon and the balance Petit Verdot that spent 18 months in 95% French oak (57% new). it opens up beautifully in the glass, has building tannin and a great finish. It will continue to shine through 2025.   Wine Advocate-93
Pick up a bottle at Jacob Liquor Exchange on North Rock Road and join us!