My first guest is Anna Helm Baxter with her latest book "Salad in a Jar: 68 Recipes for Salads and Dressings."  A collection of more than 60 illustrated recipes for simple-to-prepare salads, dressings, breakfasts, and snacks to take on the go.
The solution to the lunchtime salad rut, Salad in a Jar provides healthy, easy alternatives to dissatisfying or overpriced grab-and-go meals. These nutritionally balanced recipes are perfect for making ahead. Anna Helm Baxter reveals the keys to layering ingredients to maximize freshness and texture for a hearty and satisfying dish or snack. Tips and tricks include instructions on designing salads in a jar with recipes for raw salads, side salads, meal salads, snacks, and desserts.
Get a copy of Salad in a Jar NOW!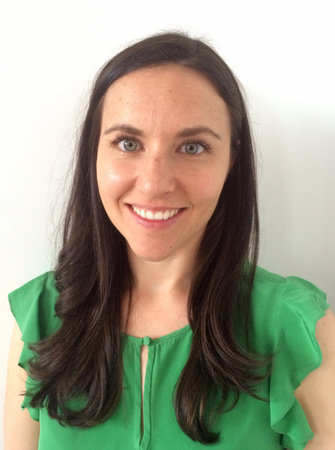 ANNA HELM BAXTER is a food writer, recipe developer, and food stylist. She started her career working for Jamie Oliver before moving to New York where she has worked across almost every food media outlet including many major magazine publications and network TV shows. Anna lives, cooks, and writes in Brooklyn with her husband and two young children. She likes insanely spicy food, making elaborate birthday cakes, and saving room for dessert.  Follow Anna on Face Book and Twitter
Here's three GREAT events that you'll want to add to your calendar!
Abbey Wolfert from High Touch Technologies and I will tell you all about the "Cutthroat Cookoff for special Olympics"
Friday April 21st 6:00-10:00 p.m. at "The Hudson" 508 S. Commerce
Cutthroat Cookoff, a fundraiser that supports the 2017 tournaments. This event pairs 5 contestant teams, comprised of a professional chef and Wichita-area leader, challenging them to produce various courses of a meal on the fly with unknown ingredients.  Follow on Face Book
Jamie Lindamood from the Greenwood County Cattle Woman's group joins us to talk about this years "Day at the Ranch."
SATURDAY,

APRIL 22

2017, 
8:30 AM
—
5:30 PM
Come  out to the beautiful Flint Hills of Kansas and learn about how and why we do AG(riculture) in Kansas!
Growing crops, raising cattle/beef, burning ranchland, the life of a rancher and their cattle, and what goes into the food you eat. A fun education for adults and kids!
Bus tour (tickets $100 each) will be a trip in style to the country – this is the recommended way to take the tour, and a great trip for girlfriends or something to do with your spouse or co-workers. You will get SO much more out of the day if you ride the bus out – the bus ride includes coffee, treats and education on the way out. Lunch. Snacks and wine (obviously must be 21+ to drink!) on the trip home. Adults only (Children over the age of 10ish) are allowed to ride the bus.
Caravan tour (tickets $45 each) is a great way to bring the kids along to enjoy your day in the country (Recommend this option for families only – Adults will get a lot more out of the tour on the bus.) The caravaners will meet the bus and follow us out. includes coffee, lunch, snacks and a great day of fun education in the country – and treats for the kids too!
Kids tickets are Free for children under 5, and $10 for kids 5-12 years of age.  Get tickets and learn more here.
Questions – please message us on facebook or email Jamie at gwccattlewomen@gmail.com   Make sure to check us out on Facebook too at GWCCattlewomen.
Then it's all about…
The Wichita Grand Opera's Champagne Ball
Saturday, May 6 2017 6:00 PM
Chris Mann will be joining us to talk about his return to Wichita and guest performance at this special event.  Chris has been hailed as "The Best Phantom since Michael Crawford!" He has performed with the National Symphony for President Obama, on Christmas at the Rockefeller Center and in his own symphony tour across the country. He has also performed on Ellen, The Today Show, Conan, The Tonight Show with Jay Leno and was an original member of the Dalton Academy Warblers on Glee. Hailing from Wichita, KS, Mann holds a vocal performance degree from Vanderbilt University.  Follow on Facebook & Twitter
For more than a decade, Wichita Grand Opera's annual Opera Ball has been one of the premiere social events in the region, to benefit the WGO. This year's Opera Ball, scheduled for May 6th at Wichita's Hyatt Regency, will be the party of the year. Put on your dancing shoes and prepare to see and be seen!
Invitations and tickets to the Opera Ball are available through
WGO's Box Office, 316-262-8054, or online at SelectASeat.com.
Individual tickets are $200 per person
A Table of TEN is $1,500
Good Life Guy's Wine of the Week:
2014 Tapiz Alta Collection Malbec, Mendoza Argentina

Intense red color with violet hues. Fresh red fruit and spicy floral aromas stand out, accompanied by vanilla and toasted almonds. The palate is fruity, balanced and with good volume. Its sweet tannins give a gentle and persistent finish.
The critics love this wine: James Suckling 95  W&S 91  WS 90  WE90