LIVE from Johnson's Garden Center and the Iron ChileHead festival
If you missed it LIVE… Click here to listen or download this show!
I look forward to this event every year and am honored to be a judge and do my program live from Johnson's Garden Center again this year!  Come out and be a part of the FUN.  Stop by the KNSS Good Life booth and say HI  🙂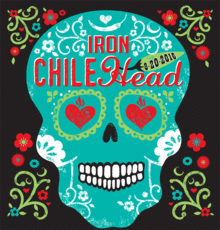 If you love Wichita's craft beer scene as much as we do, come celebrate the 2016 JGC Chile Fest at the 4th Ever Iron ChileHead Festival!  It's only $15 – Buy your tickets on line NOW!
Local food trucks and brewers have been busy creating recipes and brewing their own unique take on yummy creations using roasted Hatch Green Chile from Johnson's Garden Center in preparation for this competition.
Join us for a festival of fun on Saturday, August 20 from 12-3 PM. Tickets will include a commemorative sampling glass, an Iron ChileHead Sticker and unlimited sampling from these great brewers: Central Standard Brewing, Hank is Wiser Brewing, Hopping Gnome Brewing, Radius Brewing (Emporia), River City Brewing, Walnut River Brewing and Wichita Brewing.
The featured food trucks include: Noble House Hawaiian Plate Lunch, Chino's Parrilla, BS Sandwich Press, Garden of Eatin', The Anchor, Funky Monkey, Kind Kravings, Lil'Bit Burger and Surly Mermaid. There is no charge for the food truck competition, except for the menu items purchased at the individual trucks.
Also featured this year is live music by the Bolzen Beer Band – a party punk polka trio from Lincoln, Nebraska!
You'll be able to pick up your own Hatch Green Chile at the event to take home, but grab your tickets for beer today as there will only be a select few available for purchase at the door!
Good Life Guy's Wine of the Week:
Something to go with a little Hatch Green Chile!